THE HOCKING FAMILY
Hocking Constructions is a third-generation family building business that thrives on exciting and challenging projects. Proud of our achievements, we continually strive to provide the best possible service to our clients. Our desire to constantly learn, aspire and achieve, has allowed us to become a successful, respected and award winning building company.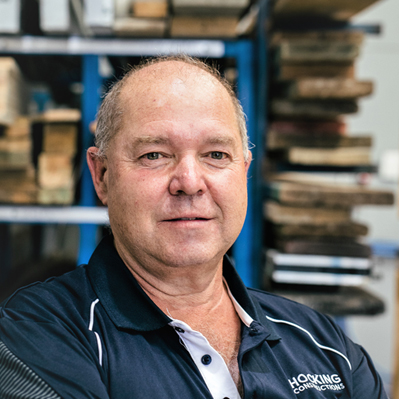 Rob Hocking
Founder and Managing Director
With a trade background in carpentry and joinery, Rob has over 40 years' experience in the industry. During this time he has developed a comprehensive knowledge of all aspects of construction and created a thriving and successful company. His meticulous attention to detail and desire to provide the best quality possible has helped him to develop an award-winning business. Rob now supervises all of our sites, supporting our site managers and passing on his abundance of knowledge and experience.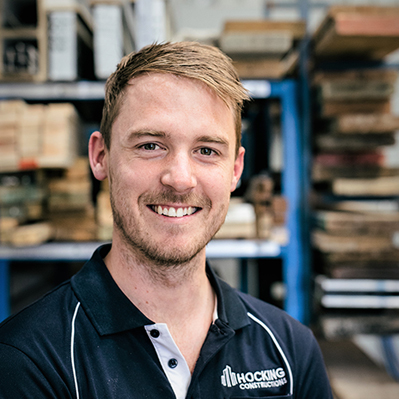 Paul Hocking
Director and Project Manager
Paul worked as a labourer on weekends and during holidays while he studied at high school and then university, where he completed Mechatronic Engineering and Maths & Computer Science degrees, before deciding to join the family business. Paul went on to complete his carpentry trade certificate to ensure he had a good understanding of construction. Now predominantly office based, he is responsible for the management of the business.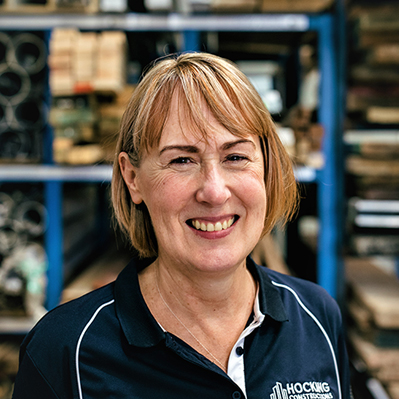 Leanne Hocking
Business Manager
Commencing work in the office in 1995, alongside her husband Rob, Leanne has been responsible for overseeing the business activities of the company. After studying in 2019, she now works part time in the office and part time with children with special needs.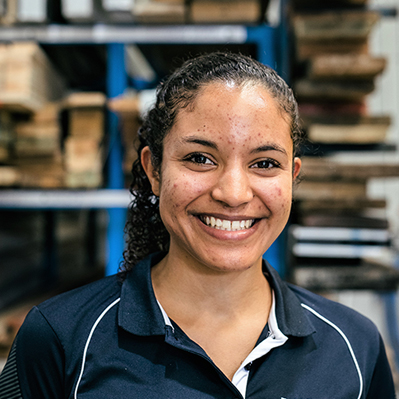 Lauren Mathore
Project Administrator
After graduating and working as an architect in France, Lauren worked on the post-earthquake rebuild in Christchurch (NZ) for a few years. After a year working on architectural projects in England, she is now settled in Adelaide. Lauren joined the team as a project administrator, mainly working on designs, construction drawings, schedules and orders, to ensure the works on site can progress as smoothly as possible.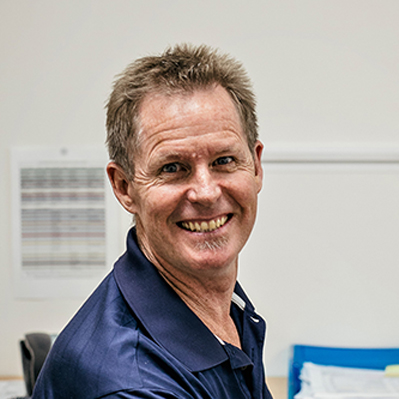 Andrew Burton
Project Manager/Estimator
Andrew joined Hocking Constructions in 2019 and arrived with a diversified range of experience in the building industry including 4 years in the position of Building Damage Accessor/Estimator in Adelaide's insurance building sector, 7 years as Site Manager in the Canadian residential building industry and over 15 years' experience in Adelaide's shopfitting industry in a Sales/Project Management role.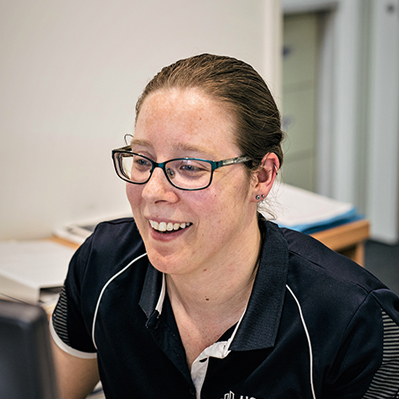 Kirsty Eckert
Office Manager
Kirsty is friendly but professional and an invaluable member of our team. Completing a Cert IV in Business Administration in her first year, she now ensures that the company runs smoothly and efficiently from accounts and payroll to general administration.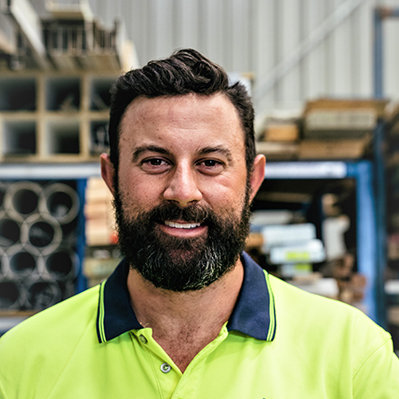 Ben Opie
Site Manager
Ben first joined Hocking Constructions in 2009. He was already a highly qualified first and second fix carpenter and quickly stepped into the role of site manager. Always professional, Ben keeps the sites moving by managing the workflow of our teams, scheduling trades and overseeing the high standard of quality we aim for at Hocking Constructions.
Testimonials
Our experience with Hocking constructions has been faultless and impressive in equal measure, and we are now the proud recipients of a build that was better than our already high expectations. From planning, to assistance with council, to modifications along the way, and to the final product, it was an exciting experience for us to see our visions come to reality. The build quality (exceptional), engineering, in house architectural service and professionalism were (to use the word again!) impressive. Would not hesitate to recommend. We plan to use Hocking's again on our next bigger project!
Jonathan and Kerry
We absolutely love our new Hocking-built house which felt 'homely' as soon as we moved in. It is well known that the process of building a house can be an extremely stressful time, however we found the process exciting and enjoyable. The Hocking builders and support team were all very friendly and their knowledge and expertise helped to guide the decision-making process. Visitors to the house have all commented on the high quality of the build and workmanship.
Maggi
Our building with Hocking Constructions was a very positive experience. The builders were all friendly, approachable and respectful. They understood we were living on site with two young children and were comfortable and adaptable to our constant presence. We are happy with our new extension in every way. It is beautiful and professional and exceeded our expectations. We have also appreciated their after service the year following the build.
Amber
So we came up with a house design beautiful in its simplicity, but oh so complicated in its build, as only Troppo can do, and set Hocking Constructions to work to build it. Hocking Constructions have changed our minds about builders forever. On time, on budget and perfectly built is a given for them. Add to this creative ways to save cost, endless enjoying of the challenges of problem solving, a team of highly skilled trades, always great communication. We love the house they built us, and now can't imagine building without Rob and Paul.
Jan and Mike
I was very pleased with the job that Hocking Constructions did in building Naiko Retreat. The project certainly had its challenges being in a remote location and being totally off the grid. They handled these challenges very well. The quality of the build is excellent and the service was exemplary. I have no hesitation in recommending them
Tony
Thank you Paul, Rob, Leanne and all the team at Hocking Constructions for our amazing home! The quality of the workmanship is first class and they were so accommodating and easy to work with. Whoever said building a new home is stressful obviously didn't engage Hocking Constructions!
Simone
Contact Us
Hocking Construction
Builders License BLD 53880